HAWAII HEALING
ARTS COLLEGE
Oahu's Premier School of Massage Therapy
APPROVED BY STATE & NATIONAL BOARD OF MASSAGE THERAPY
Licensed by Hawaii State Department Of Education
Certified by National Certification Board for Therapeutic Massage and Bodywork

About Us
Hawaii Healing Arts College strives to provide the best possible balanced curriculum, emphasizing both education and intuition to develop a thorough understanding and knowledge of the structure, function and mechanics of the human body, while allowing for professional development in the field, personal growth, and self-discovery.
Courses We Offer
Call Us: (808) 266-2462 (Admissions Office)
Our Facilities
Our school is spacious and beautifully furnished, with large air-conditioned classrooms, high ceilings open to natural light, a teaching clinic with 8 treatment rooms, and store with a selection of massage therapy supplies and products that are available to all. The entire facility spans 4,800 square feet on the second floor of the modern Kailua Medical Arts Building.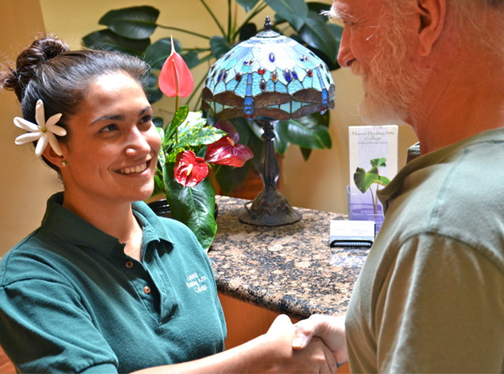 We Offer Financial Aids
Don't let finances get in the way of your goals! Hawaii Healing Arts College can help you make your dream a reality. We offer financial aid options that will help you achieve your massage therapy education and start your career !
* Veteran Educational Benefits Accepted
Have A Question? Call Us (808) 266-2462 (Admissions Office)