Here is what some of our graduates have to say about attending our 600-hour Massage Therapy Certification Program..
Honolulu, O'ahu
Class of Winter Intensive 2016
From my very first time meeting the Admissions Manager Marlena and walking into Hawaii Healing Arts College, I felt that this was where I needed to learn the art of massage. I chose the Winter Intensive program because it allowed me to get my hours done faster and I could still maintain my job, and my family time. Although it can be very intense, it never felt that way. All the instructors were professional, yet personable. It really showed me that they loved what they do. Hawaii Healing Arts College showed me that being a massage therapist is more than a job. It's a passion. I also really liked how after graduation they also offered continuing education classes. I am now working out of HHAC as a Licensed Massage Therapist as well as independently. It was one of the best decisions I have made.

-Kaaina
Eggenfelden, Germany
International Student
Class of Fall Intensive 2015
It's already been more than a year since I finished my course and it could not have been any better. Words can not describe how thankful I am, about what I've learned from all of you guys and how well you prepared us for the healing work outside the school. I've found a wonderful and inspiring job as a Spa Manager on a resort in the Maldives and I'm working with therapists from Bali, India, and Thailand. It's been such a great journey and I was also able to learn new things as well as deepen my knowledge. A big, big thank to the while Hawaii Healing Arts College team!

-Elisabeth
Kaneohe, O'ahu
Class of Fall Intensive 2015
It was an honor to be selected to tell my story of how I became a licensed massage therapist through Hawaii Healing Arts College. I started my journey in the Fall of 2015. Initially, I was enrolled at a different massage school. I was not feeling confident in the program I was attending so I decided to take a tour at HHAC. I attended my walk through orientation and after meeting Marlena, the Admissions Manager, the massage fire was lit inside my soul. I immediately stopped my other program and joined Hawaii Healing Arts College the following day. Another reason I decided to go with HHAC was because they are nationally certified as well as state licensed. As a military spouse, moving away is inevitable and I wanted to be sure that my education would travel with me. Wherever we go, I am still able to do massage to help support my family. I also received the MyCAA scholarship, which was very helpful, and an awesome scholarship for military spouses. I've been massaging for the last 3 years, and I have truly fallen in love with the art of massage. I'm so glad and proud to have come so far since I started this incredible transformation. I love what I do and how I impact my clients even in the slightest ways. Currently I work in the clinic three days a week. To this day, I miss my classmates and constantly reminisce how great it was during my school days. I am a lifelong student of Massage. There is never a day I'm not learning something new and exciting being in this field. There are many challenges but I'm grateful and proud to be a Licensed Massage Therapist! Thank you to Hawaii Healing Arts College.

- Yu Kei
New York / O'ahu
Class of Summer Intensive 2015
I just wanted to thank you for getting me involved in massage therapy and doing such a good job of recruiting me as a prospective student. Although the program was not without its difficulties, I am so happy to be a massage therapist!

I took the test early and then started my own business, as well as maintaining a network of clinics that need coverage when I'm available. As I anticipated, I specialize in sports massage but I'm also working on orthopedic certification, because it's so helpful for athletes and for many other people who have specific chronic issues or injuries. I love it, although it's sometimes scary because people come expecting to be "fixed". At this point, the majority of my clients are non-athletes who find orthopedic massage helpful in keeping them active. I found office spaces in Hawai'i Kai and in town, and they are both great, supportive environments. Perhaps returning to New York at some point is in the stars, but for now I'm focusing on building my business here.

I just wanted to let you know, so you can tell other prospective students, that I'm very, very happy with my choice, and that the massage therapy profession seems endless in its applications and learning opportunities. I feel completely different than I ever have before, to have an enjoyable profession, make great money and work totally independently. And to be appreciated by the people I work with!

Mahalo nui loa! I'm always trying to get up there to get a student massage. No one does skin rolling like your students :)

- Laura Owen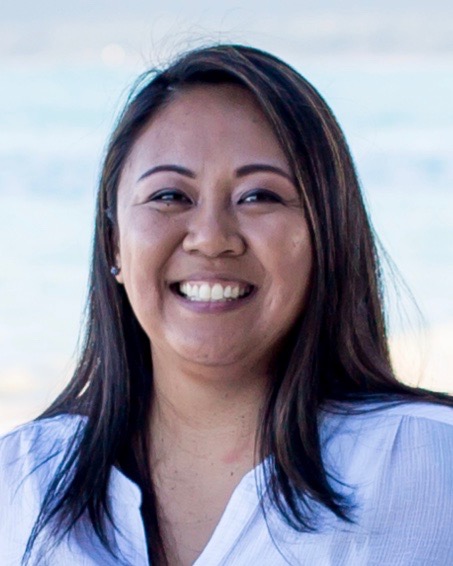 Waipahu, O'ahu
Class of Winter Intensive 2014
My journey with HHAC began with a simple tour of the school in 2002, but did not come to full fruition until 2014 because I was serving in the U.S. Air Force. It took a combined 12 years as an Air Force officer and civil servant to make my dream come true. My pursuit for massage therapy became another 'calling' to serve others; a pathway to becoming a professional massage therapist. Fortunately, I was able to use my Post-9/11 GI Bill Veteran Educational Benefits to attend this vocational school; graduated within 8 months through the intensive program; and have been in practice for the last three years.

Since being licensed, I have been able to bridge the gap between my background in kinesiology, business management, and rehabilitation counseling; more specifically, apply my knowledge, skills, and abilities by merging technique, science and art to provide professional and positive client experiences. Massage continues to be one of my pathways to wellness, personal growth, and self-discovery; and as I continue to serve, I offer the same opportunity, alternative, and avenue for wellness to the members of our communities

- Reeta
Kaneohe, O'ahu
Class of Spring Part-Time 2014
Before I decided to attend Hawaii Healing Arts College as a student, I already knew about the massage clinic as one of the greatest places to get a massage! I used to get a massage from the interns, advanced interns, and sometimes from the licensed massage therapists. All of them were very knowledgeable on how to help me with my pain, especially the irritating knots from my shoulder blades to my neck and the pain in my lower back. My body aches and pains were due to my work as a nurse and of course stress. I was so happy just to get a massage once a month.

One day I decided to learn how to do it. I thought to myself, maybe if I learn how to massage I can help some of my co- workers who were suffering like me. So, that's I what I did. I enrolled as a student in the part-time program. In the beginning it was fun, especially because when we go to school we get to massage each other, but as the program progressed, It started getting harder for me to balance my full time job, family, school, and making sure to get the hours I needed to graduate. With the help of everybody at school, especially the HHAC instructors, I did it! After I passed my state licensure exam, they offered me a job to work with them and I was so happy! Of course I said yes, and now I'm one of the Licensed Massage Therapists working in this place that I still consider one of the best places to work, the best school for massage therapy, and the best place to rejuvenate and get a massage.

- Jocelyn
Annapolis, Maryland
Class of Summer Intensive 2012
It took me 5 years to start my massage journey. I believe that I was meant to wait so that I could begin studying at Hawaii Healing Arts College. The instructors are exceptional in their knowledge and teaching, making sure that every student succeeds in the program. The curriculum is outlined and structured so you know exactly what is expected of you as a student, something I very much appreciated. All of the staff truly care about your journey through the program because massage is a valuable part of their lives as well. As a military spouse I was able to easily apply for and use the MyCAA scholarship, which helped with tuition.


After graduating I continued taking the post graduate courses and received a certification in Clinical Massage. The tools I gained in the clinical massage courses added so much to an already solid foundation I had received in the intensive program.
I now work in a holistic health center on the east coast. Every day I pull from the skills I learned while studying at HHAC. I firmly believe I would not have the practice I do today without the training and "aloha" that I received from Hawaii Healing Arts College.

- Elizabeth
California
Winter Intensive 2012
Hawaii Healing Arts College taught me invaluable tools and helped me gain confidence as I've created a fulfilling career in the healing arts. Their massage techniques gave me a competitive advantage in the workplace and clients in California have loved the fact that I trained in Hawaii. My journey as a healer has grown to include nature-based mindfulness, spiritual travel as well as Thai-influenced bodywork done on a mat in the California redwood forest, which was inspired by instructors at the college. Thanks to Hawaii Healing Arts College, I went from serving my country as an active duty service member to serving my community as a spiritual mentor and healer. My body of work now includes inner calm and stillness through nature connection, drum meditations, and spiritual travel. Visit my website at www.justinspyres.com! Thank you all for being a foundational stepping stone toward my vision to be of service to humanity!

- Justin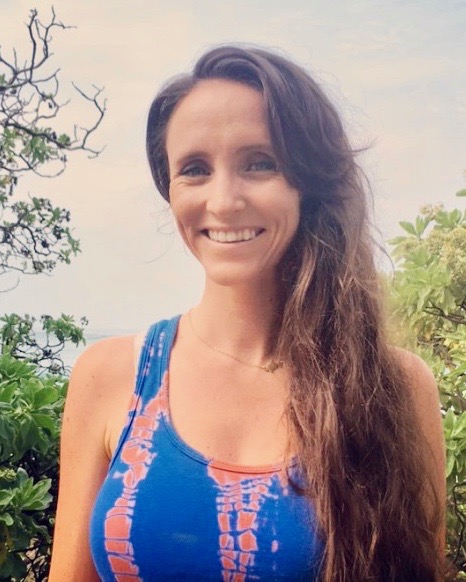 Laie, O'ahu
Class of Fall Intensive 2011
I've always been inspired by holistic health and healing and always dreamt about being able to help people in a positive way and working in a peaceful environment. As soon as I stepped in to Hawaii Healing Arts College, I knew that was where I wanted to study to become a massage therapist. The clinic and classroom settings are so inviting and beautiful. During my course, I fell even more in love with the pathway I was beginning. I enjoyed every aspect of the program from human anatomy, business classes, and to the overall professionalism to a wide range of hands on techniques from amazing and knowledgeable instructors all specializing in different modalities.

I can proudly say that I have landed my dream job at Nalu Kinetic Spa at Turtle Bay Resort because of all the experience and knowledge Hawaii Healing Arts College gave me. I used to surf every day looking up at the spa wishing I could work in such a beautiful setting overlooking the ocean. Now I work there watching the ocean everyday, whales jumping, sunsets, turtles and waves. I use all the techniques I learned from HHAC to give people from all over the world and all walks of life a massage and the chance to feel better for people on vacation and the local community.

- Sian
Stacey Ikaika Perbera, LMT
Hau'ula, O'ahu
Class of Winter Intensive 2011
Aloha. Being a massage therapist and helping other people were callings of mine. So, I went on a journey to find the right school. During this time, I checked out a variety of massage schools. Hawaii
Healing Arts College was the third place I visited. I was impressed. During the tour, I felt an immediate sense of belonging. I liked that it focused solely on massage therapy and that it had a nice energy and vibe. The staff were super friendly and genuine. I knew THIS was the school I wanted to attend.

The school has an internship program, which gives students an opportunity to practice with the public and massage members of the community. We got the chance to work on lots of different types of bodies. Many of these clients come back time and again, which gives students an even better opportunity to hone their craft. The school also grooms students to get their first job after graduation. It especially prepared me with the tools and information I needed to start my own business.

As a wonderful side benefit, I developed a long term bond with both staff and my classmates, who are now like my extended family. After graduation, I continued my studies in the healing arts, specifically Lomilomi and decided to work for myself. I created Ho'opono Healing Massage ("Let the healing begin!"). I currently have 43 yelp reviews, all five stars. It's been a humbling journey and I am truly grateful for all that Hawaii Healing Arts College has done for me. If you are thinking about becoming a massage therapist, I very highly recommend Hawaii Healing Arts College! Mahalo!

- Stacey
New Jersey
Class of Fall Intensive 2010
I graduated in 2011, and I must say I wouldn't be the Massage Therapist I am today, both mentally and physically, without the amazing teachers and staff that were provided. They truly care about their students during internships and really prepare them for the real world. I absolutely love the clinic, so much that I worked there after I graduated as a LMT and receptionist for almost 2 years. Now, I own my own business called Welcome Back Massage in New Jersey which is located within a strength and conditioning facility for athletes. It's a great feeling to have my clients tell me the energy they feel when I give a massage, and I truly believe it is the "aloha spirit" that this school has provided me. Thank you for everything!

- Nomi
Have A Question? We Got Answers
CALL (808) 266-2462 Today!